Virtual Town Hall Tomorrow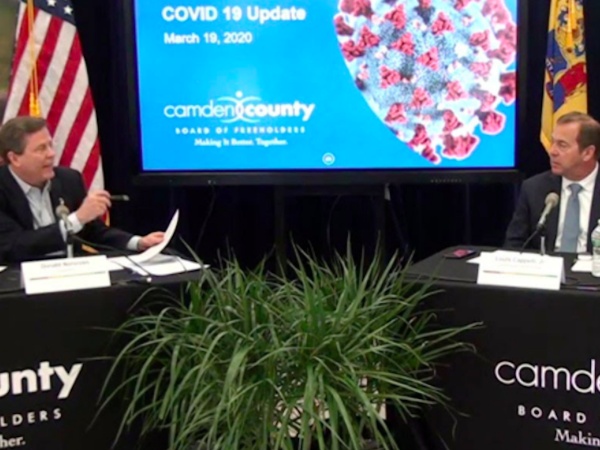 The Freeholder Board and Congressman Donald Norcross will be hosting their second virtual town hall to address public concerns surrounding the coronavirus (COVID-19) pandemic on Facebook Live. The event will begin at 3 PM on Thursday, March 26, 2020. The town hall event will be streaming on Camden County's Facebook page. You do not need a Facebook account to view live videos, but will need an account in order to utilize Facebook's live chat feature. Residents who do not have access to internet services will now also have the opportunity to dial-in to the event via telephone so they can listen live. Anyone interested in listening to the town hall live should dial (855) 962-1051 at 3 PM.  
Residents are invited and encouraged to join live Thursday afternoon as our panel answers your questions and addresses the state of affairs in Camden County. If you can't join us live, don't worry, the stream will remain available on our page immediately after it concludes for future viewing. Participants will be responding to questions submitted via Facebook's live chat function and a submission form available online. If you would like to submit a question, please complete the form at https://bit.ly/Covid19_VirtualTownHall.
Read 761 times
Last modified on 03/25/2020