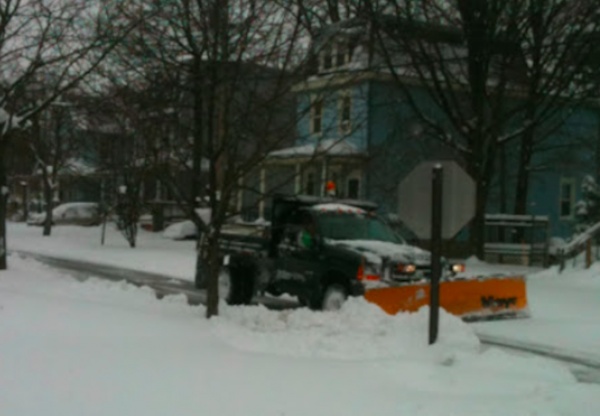 The 
Borough of Merchantville
continues to monitor the forecast for our first winter storm this season. In anticipation, we want to remind the residents of a few ways they can assist us in ensuring the roads are safe and passable. Depending on the duration and amount of snowfall, Borough trucks may plow your street several times. The Borough reminds residents to park all vehicles off the street and in driveways, to help plows navigate safely and efficiently. Where driveways are not available, we ask residents to please limit parking to one side of the street. Unless it's absolutely necessary, please stay home and off the road for the duration of the storm. Limiting travel during and immediately after snowfall allows plow crews and emergency personnel to do their job safely, and greatly reduces the potential for accidents.
Here are some helpful hints to make snow removal less frustrating:
· Remove portable basketball nets from the street in front of your house.
· Do not park cars on the street from one hour after the snow has continuously fallen until 12 hours after the snow has stopped. This speeds the removal process and prevents cars from being plowed in.
· If possible, wait until the Borough plows have made a few passes on your street before cleaning your driveway.
· Do NOT shovel or blow snow into the street. Snow blowers should be adjusted so they blow snow toward your house.
· To ensure the safety of pedestrians, residents are reminded they must remove snow from sidewalks within 24 hours after completion of a snow fall
The end of the snowfall doesn't mean the end of our work. Public Works employees will be working continuously to provide the best possible service to residents, and to ensure roads are cleared as quickly and safely as possible. Thank you for your help during this storm!