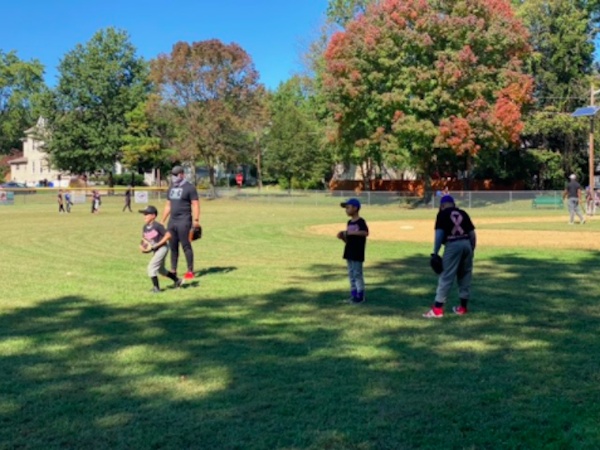 As 2020 draws to a close, we at
Merchantville Little League
 (MLL) are looking forward to baseball and softball in 2021! With that, we wanted to take the time to announce some changes in our 2021 Little League season.
Our league has been asked to take back the territory that was once Pennsauken baseball. The territory was served by MLL for the better part of 25 years and returned to Pennsauken baseball when they came back into Little League. As many know, there has not been baseball in Pennsauken for the last two years. Little League has asked that our two leagues find a way to better serve the children who want to play baseball and softball in our two towns. Because of this, we at MLL and
Pennsauken Baseball and Softball
have voted to merge our two territories and leagues into a single league. This new combined league will serve both towns and surrounding areas with Little League Baseball and Softball. Moving forward our league will be known as Merchantville-Pennsauken Little League.
This merger will allow us to bring back things like Friday Night Baseball and Friday Night Softball! It will also allow for more opportunities to run clinics and camps with our local middle schools and high schools. We are also hoping to bring back Junior and Senior level baseball to our towns, as this part of Little League has been gone from Pennsauken and Merchantville for several years. There are still many familiar faces, from both MLL and Pennsauken Baseball and Softball, working behind the scenes to make this merger go as smoothly as possible. Please be patient with us as we work through new challenges and new scenarios.
As we head into our 2021 registration season, you will see signs in both towns advertising our open registration for Little League Baseball and Softball. For now our website remains the same, as well as our email address. Be sure to continue checking our Facebook page for all the new announcements heading your way about MPLL Baseball and Softball in the coming year! We at MPLL wish you a happy holiday season and hope that you and your families have a wonderful New Year! As always, be sure to register early so as not to miss out on any opportunities in our spring season! Please feel free to reach out with any questions via our
Facebook page
or through
This email address is being protected from spambots. You need JavaScript enabled to view it.
.