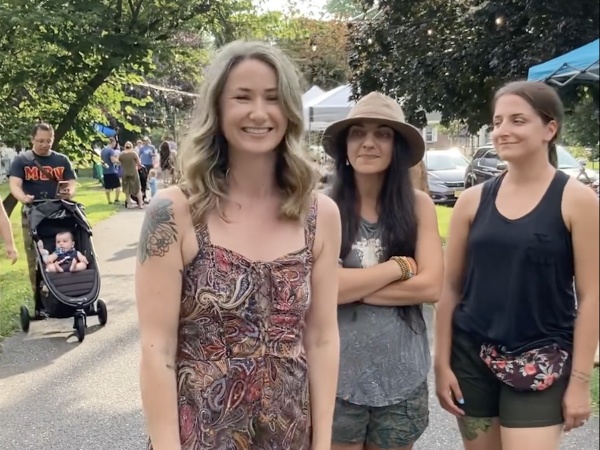 It was a happy 1st of July and super kick-off to Merchantville's summer event season at the first
Market Off Centre
last night. Residents, neighbors and visitors were treated to a mile-long affair packed with a panorama of peddlers from balloon twisters to glass blowers, candlemakers and artisans.
The Refill Mart
,
Incredible Edible Merchantville
and Mt. Pleasant Farm shared home-grown produce and their personal progress towards sustainable living. Organizations like The Boy Scouts, Grace Church provided opportunities for membership and Merchantville Library gave away craft bundles and held kids story time. DJ Blake entertained with his trademark, energetic remix. Also, captured fresh from this 
Merchantville Market Off Centre
 is Mayor Brennan's latest Ted Talk - enjoy! By evening's end
Eclipse Brewing
was packing them in and Mr. Softee had sold out! Much thanks to community volunteers Janeen, Cait, Carolyn and Katherine for their hard work organizing this event and accomplishing so much in a short time!  Save the date: Join us for our first summer Movie Night next Friday, July 8th - 8:30 p.m. at Eclipse Brewing.
Read 603 times
Last modified on 07/02/2022