COVID-19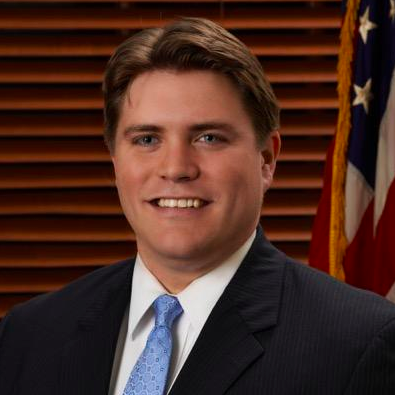 Coronavirus Messages from Mayor Brennan
April 7, 2020 - The pandemic of coronavirus is causing disruption to the lives of people throughout the world and Merchantville is no different. I want to assure the residents of Merchantville that throughout this pandemic, the Borough is committed to and has put into place certain contingencies to ensure the continued provision of essential services to the community including police, fire and other first responders, along with public works and other essential services. We are working with our partners at the County, State and Federal levels on contingency planning to obtain resources and to implement effective planning. Residents should rest assured that those services will continue, and residents can expect the same exceptional service and response from those essential services during this unprecedented time. Residents are also reminded that our community is built upon our relationships and now is a time to show courage and calm, avoid panic and care for ourselves and our neighbors by taking measured actions such as social distancing. 
Coronavirus Message from Mayor Brennan - March 13, 2020
Closure of Borough Facilities to the Public - March 15, 2020
Additional Closures and Actions - March 19, 2020
Letter to the Business Community - March 21, 2020
Small Business Resources - March 21, 2020
Help Our Business Community - March 21, 2020
A Message to the Community - March 30, 2020
Mayor's Covid-19 Message - April 6, 2020
Borough Park Closures and Additional Actions - April 7, 2020
The stimulus deal was the product of a marathon set of negotiations among Senate Republicans, Democrats and the White House that had stalled as Democrats insisted on stronger worker protections and oversight of a $500 billion fund to bail out distressed businesses. The aim of the legislation is to deliver critical financial support to businesses forced to shut their doors and relief to American families and hospitals reeling from the rapid spread of the disease…
The Diabetes Foundation is making emergency back-up kits available to eligible diabetics in New Jersey who need to test their blood sugar or administer insulin. Supplies are limited and on a first come first serve basis. You can apply to be wait listed through their website in both English and Spanish. Available kits include: Type 2/Gestational Kit: Glucometer/Lancing Device/Lancets/Glucotabs/Drinks and Snacks; Type 1 Kit: Glucometer/Lancing Device/Lancets/Ketostix/Glucotabs/Drinks and Snacks; Insulin Administration Kit: Pen Needles/Alcohol Swabs/Sharps Container; …
Loyal Patrons, Friends & Family - First of all, we hope you are remaining healthy, taking precautions, and slowly adjusting to a new (albeit temporary we hope) normal. We miss you all very much. As you know, the state mandated that all restaurants and bars close about one week ago. Many establishments opted to stay open for takeout and/or delivery services, but we needed a moment to collect our thoughtsNow, one major question is circling…
The State of New Jersey has developed a centralized resource to match talent with opportunities in industries on the front lines of serving New Jerseyans during the outbreak. Did you lose your job or have your hours reduced as a result of COVID-19? Businesses across New Jersey need thousands of workers for immediate hire. Learn more about who is hiring in your community. Businesses across New Jersey are looking to hire THOUSANDS OF WORKERS, including…
This site will help to see if you are eligible for food assistance (SNAP), cash assistance (WFNJ/TANF or WFNJ/GA), and health Insurance (NJ FamilyCare/Medicaid). From there you can apply for services or learn about additional resources. NJ Helps provides some extra help to pay for food at supermarkets, farmers markets and other approved stores; monthly cash, short-term housing support, child care, job search and readiness; and free or low-cost health care that may help pay…
The American Red Cross has announced a severe blood shortage due to the coronavirus pandemic and widespread cancellations of planned donation appointments. If you are healthy and able, please consider donating blood ASAP. Camden County residents who are able to give blood should visit www.redcross.org and schedule an appointment to visit the Camden County Blood Donation Center located at 5425 Marlton Pike, in Pennsauken immediately.