COVID-19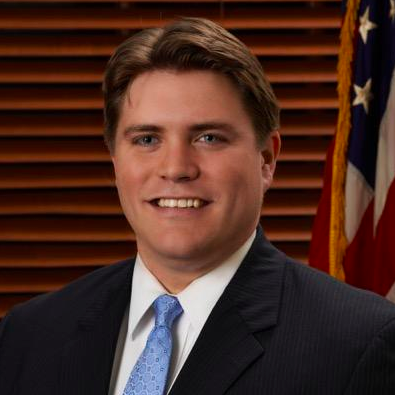 Coronavirus Messages from Mayor Brennan
April 7, 2020 - The pandemic of coronavirus is causing disruption to the lives of people throughout the world and Merchantville is no different. I want to assure the residents of Merchantville that throughout this pandemic, the Borough is committed to and has put into place certain contingencies to ensure the continued provision of essential services to the community including police, fire and other first responders, along with public works and other essential services. We are working with our partners at the County, State and Federal levels on contingency planning to obtain resources and to implement effective planning. Residents should rest assured that those services will continue, and residents can expect the same exceptional service and response from those essential services during this unprecedented time. Residents are also reminded that our community is built upon our relationships and now is a time to show courage and calm, avoid panic and care for ourselves and our neighbors by taking measured actions such as social distancing. 
Coronavirus Message from Mayor Brennan - March 13, 2020
Closure of Borough Facilities to the Public - March 15, 2020
Additional Closures and Actions - March 19, 2020
Letter to the Business Community - March 21, 2020
Small Business Resources - March 21, 2020
Help Our Business Community - March 21, 2020
A Message to the Community - March 30, 2020
Mayor's Covid-19 Message - April 6, 2020
Borough Park Closures and Additional Actions - April 7, 2020
Thanks to Mr. Holliday, ever ready with great idea for students and staff, St. Peter School launched "Project COVID19 Time Capsule". Students will complete a booklet of questions about how they spent this time and when school reopens and they return their time capsules will be planted to commemorate this historic moment in the school's history. Students are part of something special here. How will SPS students view you 50 years from today?
In response to current Covid-19 restrictions, many places of worship have adjusted the ways in which they commune with parishioners and congregants. St. Peter Church, First Presbyterian Church, Trinity UMC, Grace Episcopal Church, High Place Church and Congregation M'kor Shalom have posted Easter and Passover season events on their individual Facebook page calendar and website. Many of these local churches and synagogues also offer weekly opportunities to gather, worship and comfort virtually through Facebook Live…
On April 8th, New Jersey officials announced 3,088 new positive tests, for a total of 47,437. Additionally, 231 out of 375 long-term care facilities have now reported at least one COVID-19 case. Based on information from seven labs sending the state testing data, 94,525 tests have been performed and 41,550 (44%) have come back positive. According to hospital data, there are 7,026 hospital patients that are COVID-positive or under investigation. 1,617 patients are in critical…
Governor Murphy signed new Executive Orders to further NJ's aggressive efforts to enforce social distancing. All non-essential construction across New Jersey will CEASE, indefinitely, effective 8:00 p.m. Friday. Exceptions include projects at our hospitals and schools, in our transportation and public utility sector, the building of affordable housing, other individual housing sites that can adhere to strict limits on the number of workers on-site, and other limited instances. We're also aiming to mitigate overcrowding at…
As you may know, the CDC and federal guidelines may begin to require us to wear face masks anytime we go outside. Check out this quick video update from Dr. Gary Sapienza, from Leading Smiles in Merchantville, as he reviews ways to control the spread of Covid-19 infections, protection in the absence of testing and some of the common face mask options and alternatives that are available to you. He urges all of us to…
Effective 8:00 p.m. this evening Mayor Brennan closed Merchantville's public parks and spaces consistent with Governor Murphy's Executive Order 118, which was issued today and is part of the continuing effort of the Borough to help flatten the curve and took additional Covid-19 actions. The mayor recognizes that the closure of all parks, particularly the multi-use path will upset many, but we stand united with the State and Camden County in trying to do everything…