Hometown Hero on the Frontlines of Covid-19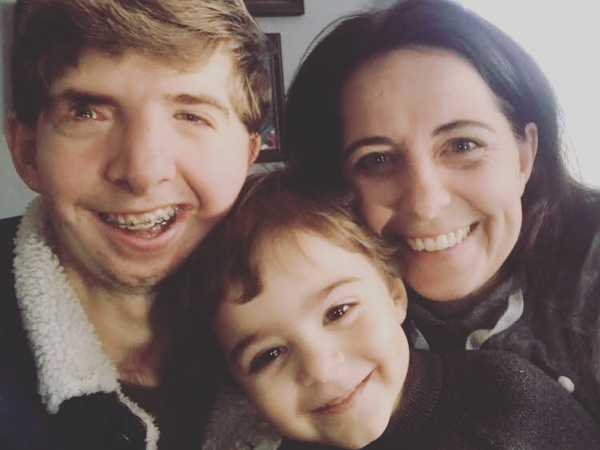 Merchantville is filled with neighbors going the extra mile to help each other and the community. It is also home to frontline workers like lifelong Merchantville resident Laura Panarello. As an assistant nurse manager for Virtua Health's satellite emergency rooms in both Camden and Berlin, Ms. Panarello is familiar with the impact Covid-19 continues to have on our area. She took a few moments to speak with me about this time and how the hospital, and she, manage to juggle patients amid the pandemic. For staff on the frontlines this virus was something of an unknown. Says Ms. Panarello, "the most difficult part, especially in the very beginning, was keeping up with all the information being presented. This is a totally new virus, but came from a family of viruses that we already knew about. So, we had some base knowledge, but as we were studying the novel coronavirus and how and who it affected, things were rapidly changing."
She quotes Monty Python's famous line, "no one expects the Spanish Inquisition," adequately summing up the reality that while this pandemic was never expected, practices already in place ensure that staff and patients may continue to receive needed care safely. Hygiene practices such as meticulous handwashing and sanitizing high-touch areas already a daily occurrence help keep staff and patients protected from the virus.
Like many others in her position have reported, one of the more difficult repercussions in the hospital setting is limiting loved ones with patients. Family sitting beside is no longer permitted and more precautions put into place require patients and their visitors to adhere to practices intended to keep them and others in the hospital safe.
Outside of the hospital, Ms. Panarello finds solace in her garden. Taking in sunshine and fresh air as often as the weather permits helps keep her mentally strong and rejuvenate her for a return to the frontlines. 
Merchantville proudly supports Laura and all of our frontline workers. And Laura's thoughts for Merchantville? "One of Merchantville's best attributes is the sense of community. I have lived here my whole life, and despite social distancing people are still looking out for one another. We know our neighbors and we are checking in on each other. Do mental health checks too. Calling someone or writing them a letter could impact their entire day."
Read 1430 times
Last modified on 05/11/2020